Are you recently engaged?
The excitement of anticipating your "I Do's" is awesome, but at the same time, it may be overwhelming. You may be asking yourself:
"How do I plan a wedding?"
Where do I start?"
"How will I find the time to plan a wedding when I work, I go to school, and I have a life?"
The e-book "You're Engaged, Now What? Expert Advice on Planning the Wedding of Your Dreams" can answer these questions and get you started with a good foundation for wedding planning. It offers a realistic picture of the work and time it takes to plan a wedding. Author Brenna Fields Taylor, an expert wedding and event planner, offers advice on everything from vendor and venue selection to contracts, bridal party selection and wedding budgets. The book even gives you tips on keeping your stress level down as you plan!
Don't delay…order your e-book today on Amazon.com today!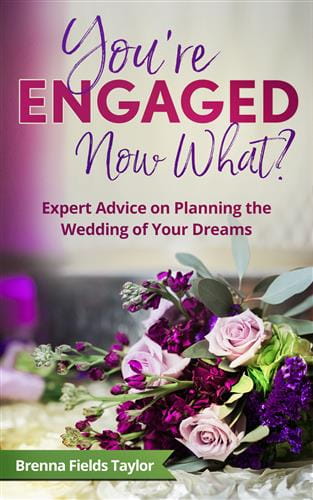 Would you like a FREE bonus chapter of the book? (No purchase necessary) Please fill in your information below: